Pumpkin Carving for Breast Cancer Awareness (BooBash 2022)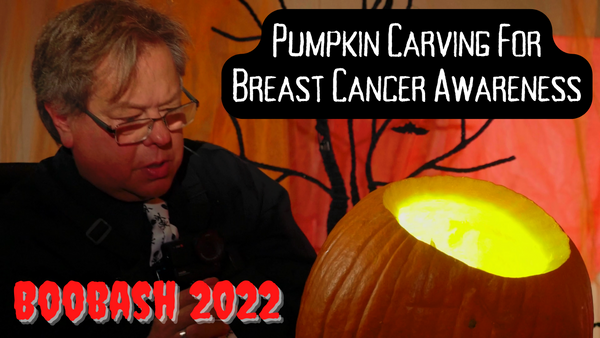 In this video, I demonstrate an innovative pumpkin carving technique to raise funds and awareness for breast cancer screening.
The video was done in collaboration with Chris and the Trenton Memorial Hospital. I was contacted by the Executive Director of the Trenton Memorial Hospital Foundation asking if I could make a short video highlighting the art of pumpkin carving, in which they had observed my past annual carvings, and though it would be a great addition to the online fundraising event.
I  came up with the idea of carving Elvira and have the pumpkin morph into an Elvira look-alike. I put out the ask to a video production company, Windswept Productions, and my good friend Doug Knutson stepped up to assist in the project. Daisy, a high school arts student, was exceptional as Elvira! Community volunteers make things happen and I believe this project was sucessful.
Congratulations to the online donors for supporting the initiative of raising funds for breast cancer screening, particularly the purchase of much required screening equipment for the Trenton Memorial Hospital.
And remember The Ontario Breast Screening Program recommends getting a mammogram every two years.  You don't need a doctor's referral and the service is covered by OHIP.
-Starring: Daisy Sprung as Elvira
-Produced by: Doug Knutson, http://www.windsweptproductions.ca