Santa's Artistic Side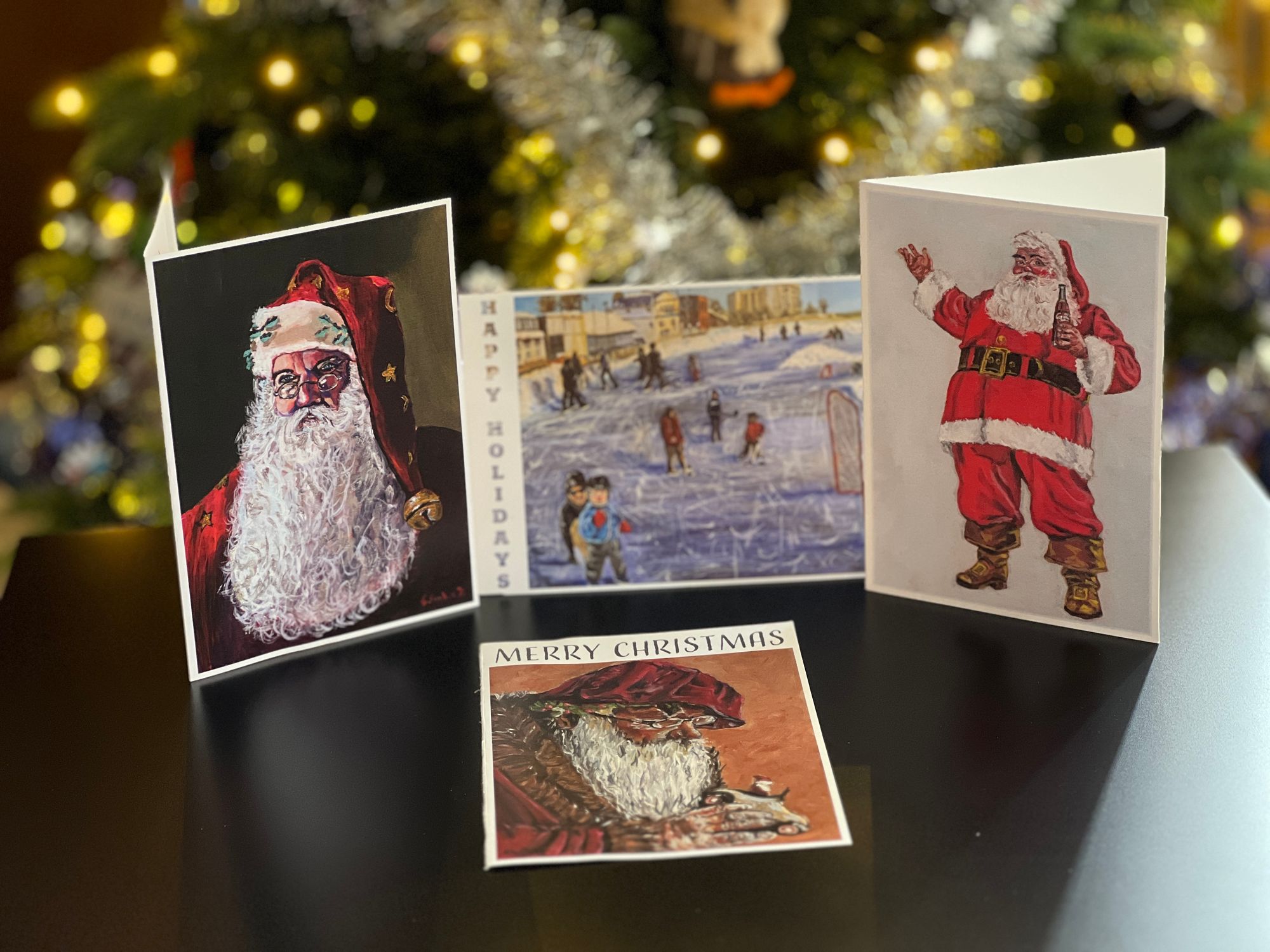 Unique Christmas Cards for Your Season's Greetings
Ho Ho Ho! Merry almost Christmas!
Are you ready to spread some holiday cheer with a twist of nostalgia and a sprinkle of Christmas magic? Well, you're in luck! 🎅🎄 After a sleigh-load of requests from family, friends, and even a couple of elves, I'm thrilled to jingle all the way to your inbox with my very first set of assorted Christmas cards.
Link: Etsy - Original Christmas Card Collection
This exclusive collection features 12 cards (with envelopes), each showcasing 4 different prints of my unique artistic hand-painted take on everyone's favourite jolly old elf, Santa Claus.
---
Here's a sneak peek at what's in store:
Card 1. Coca-Cola Santa (2017)
Take a trip down memory lane with this card, featuring Santa sipping the iconic Coca-Cola. It's like a fizzy burst of childhood nostalgia, perfect for anyone who's ever left a Coke out for Santa (and maybe snuck a few sips themselves). 🥤🎅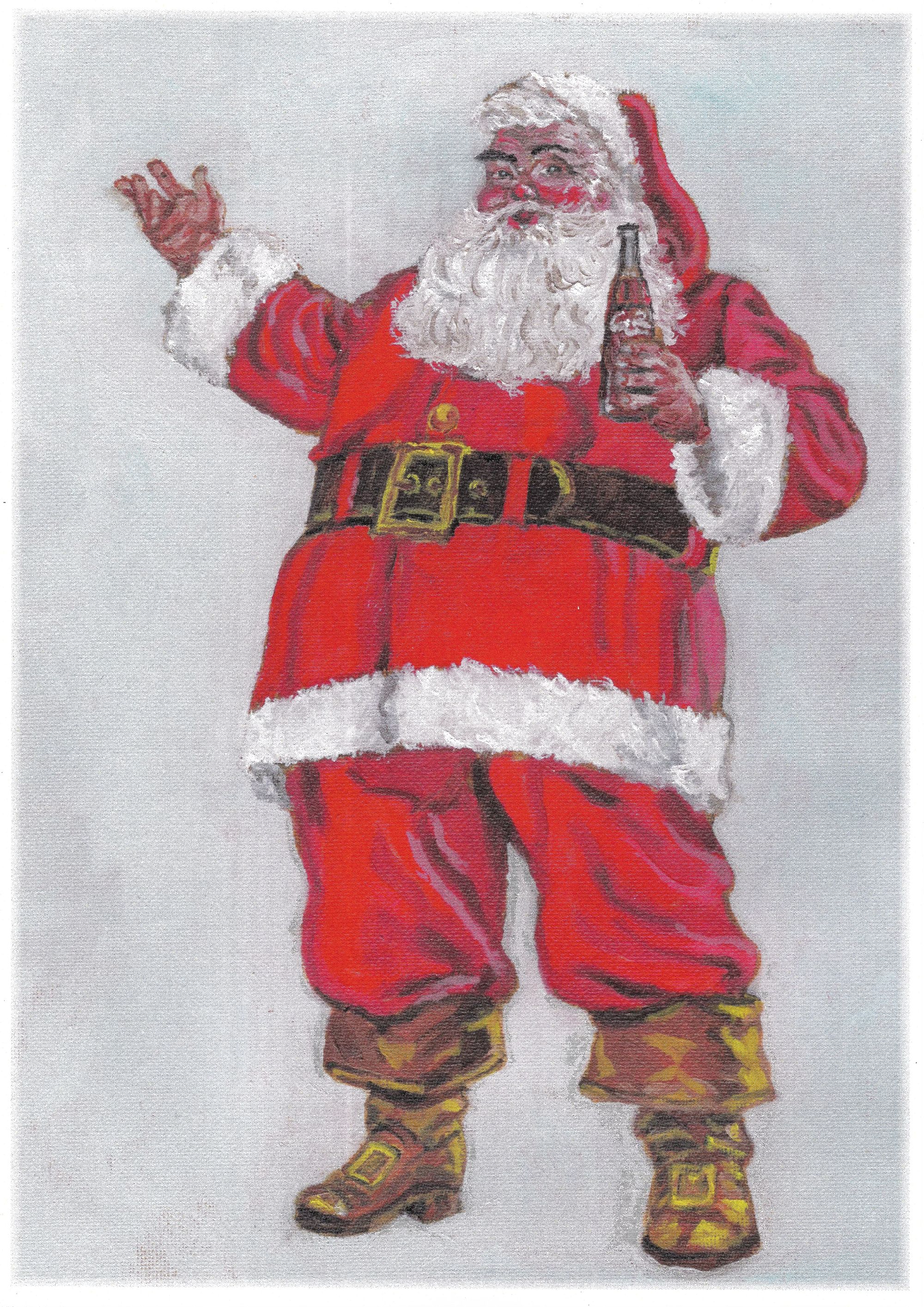 Card 2. Santa with a Toy (2018)
This card captures a heartwarming, vintage Father Christmas, handcrafting a toy. It's an ode to simpler times and is bound to be a hit with grandparents and great-grandparents, reminding them of the good old days. 🧸🎁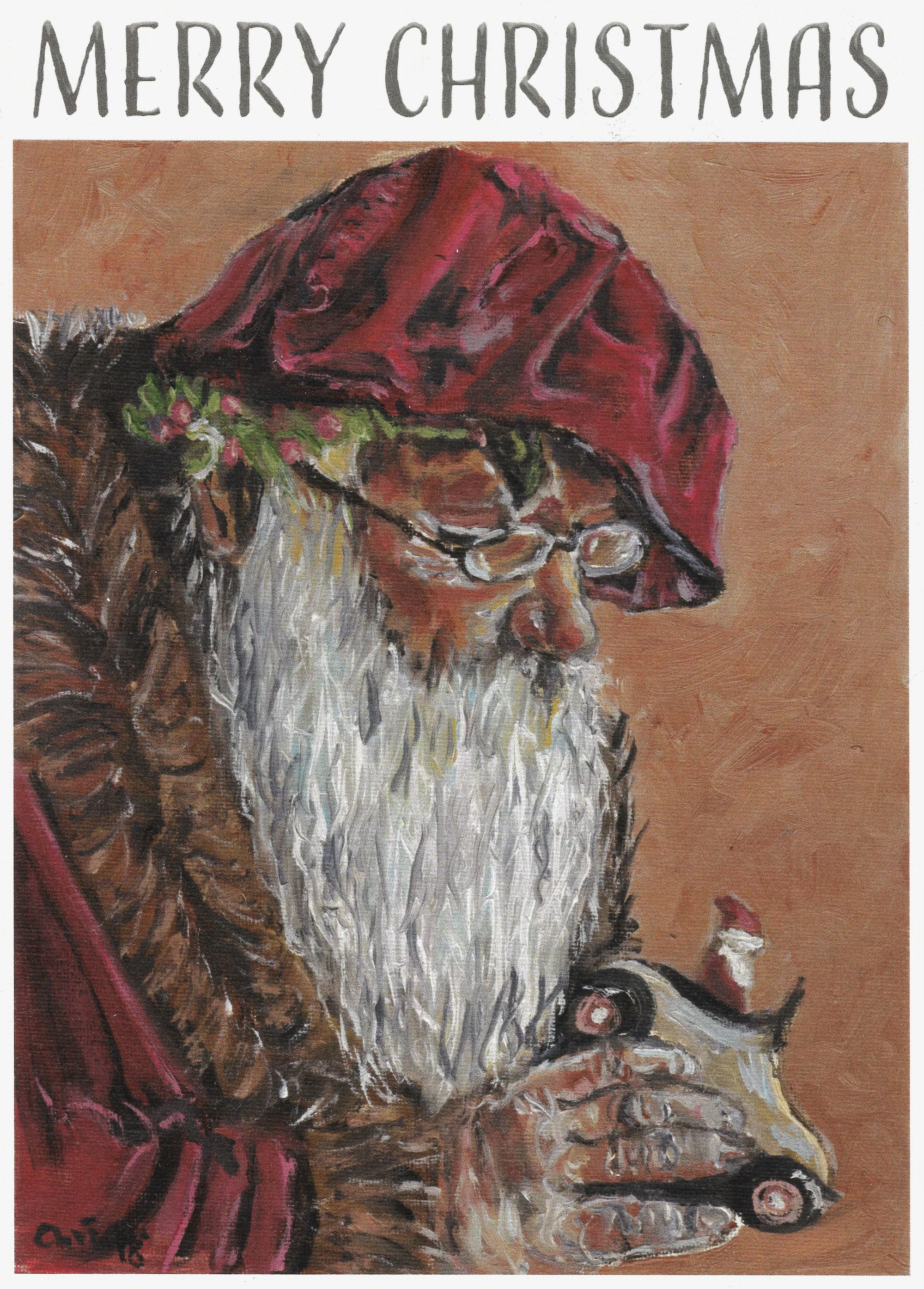 Card 3. Velvet Santa (2021)
Experience the softer side of Santa with this lush depiction of his rosy red cheeks and shiny nose, as if he's just come in from a frosty winter's night. It's like a warm hug on a cold day! 🌟❄️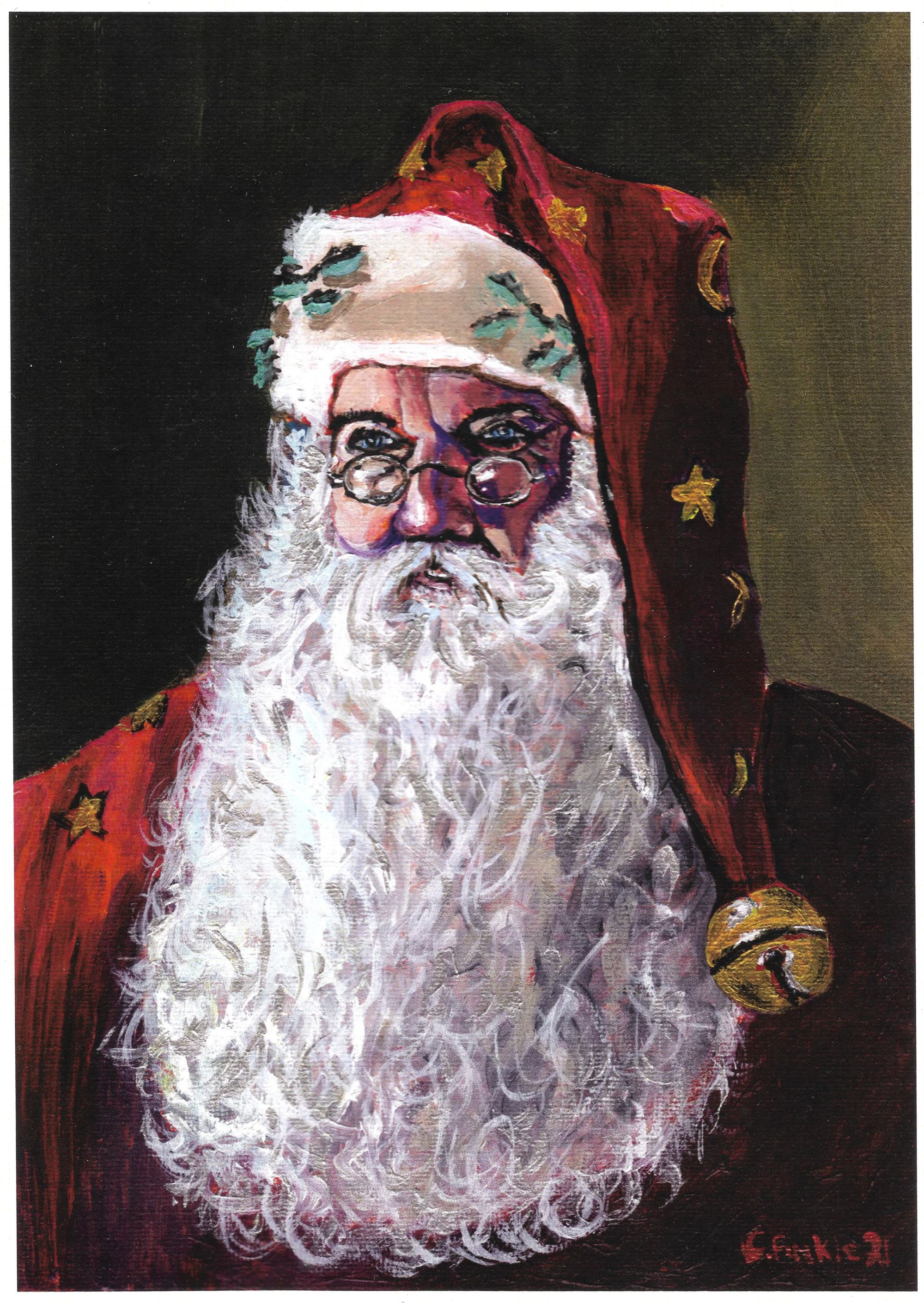 Card 4. Illuminating Santa (2023)
And finally, this year's Santa is truly something special; inspired by an AI generated Santa! He radiates a magical aura that's sure to light up your holiday season. It's like capturing the Northern Lights in a Christmas card! ✨🎇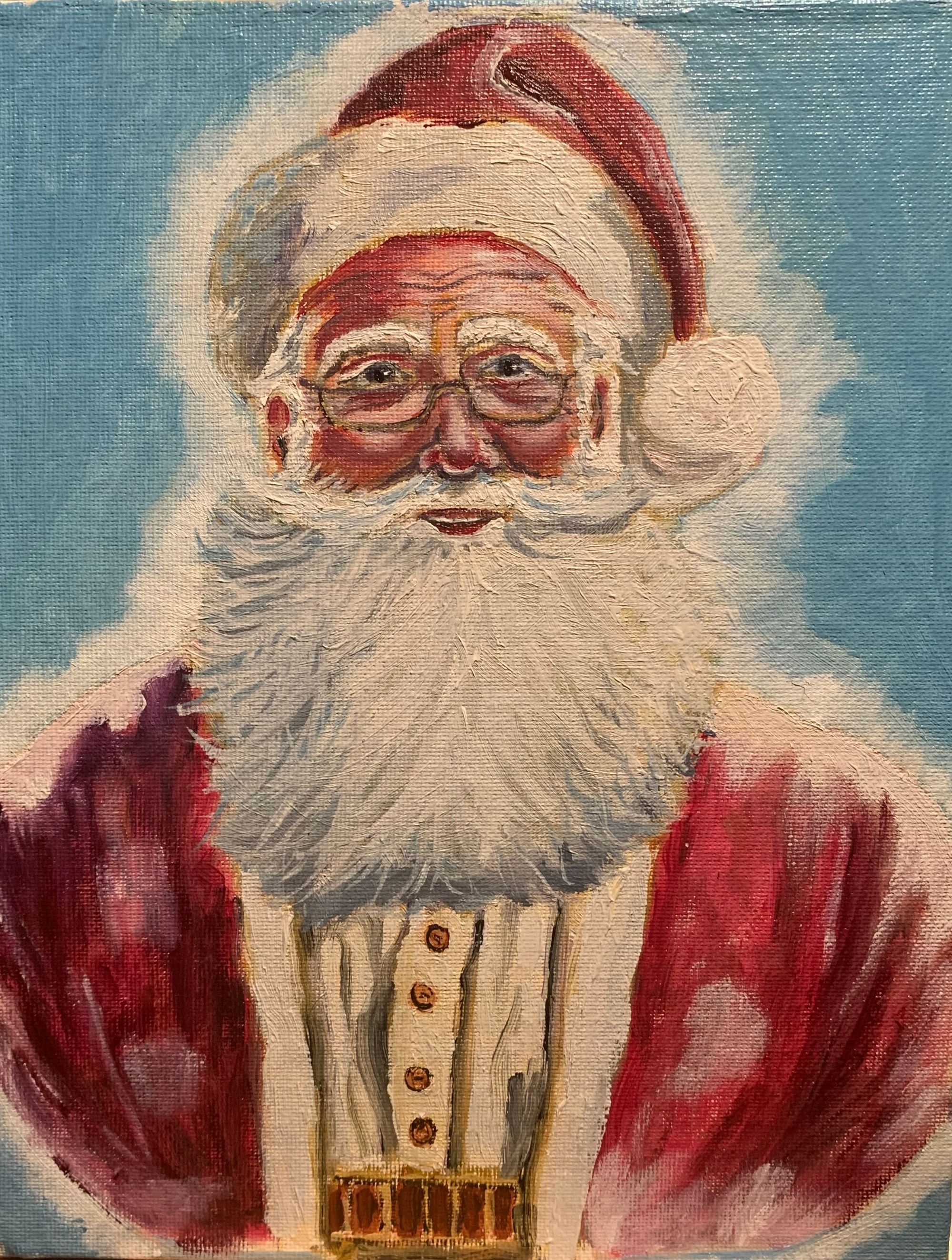 ---
Each card is a piece of art, a snippet of Christmas spirit, and a dash of holiday fun. They're perfect for sending your love and festive wishes to everyone on your "nice" list this year.
So, are you ready to add a touch of artistry to your Christmas greetings? 💌
Click here to get your hands on these merry masterpieces: Etsy - Original Christmas Card Collection
Don't wait for Santa to bring them down the chimney - grab your set today and start spreading the joy!
Wishing you a season filled with peace, love, and lots of Christmas cookies!
-Christopher Finkle 🎅🏻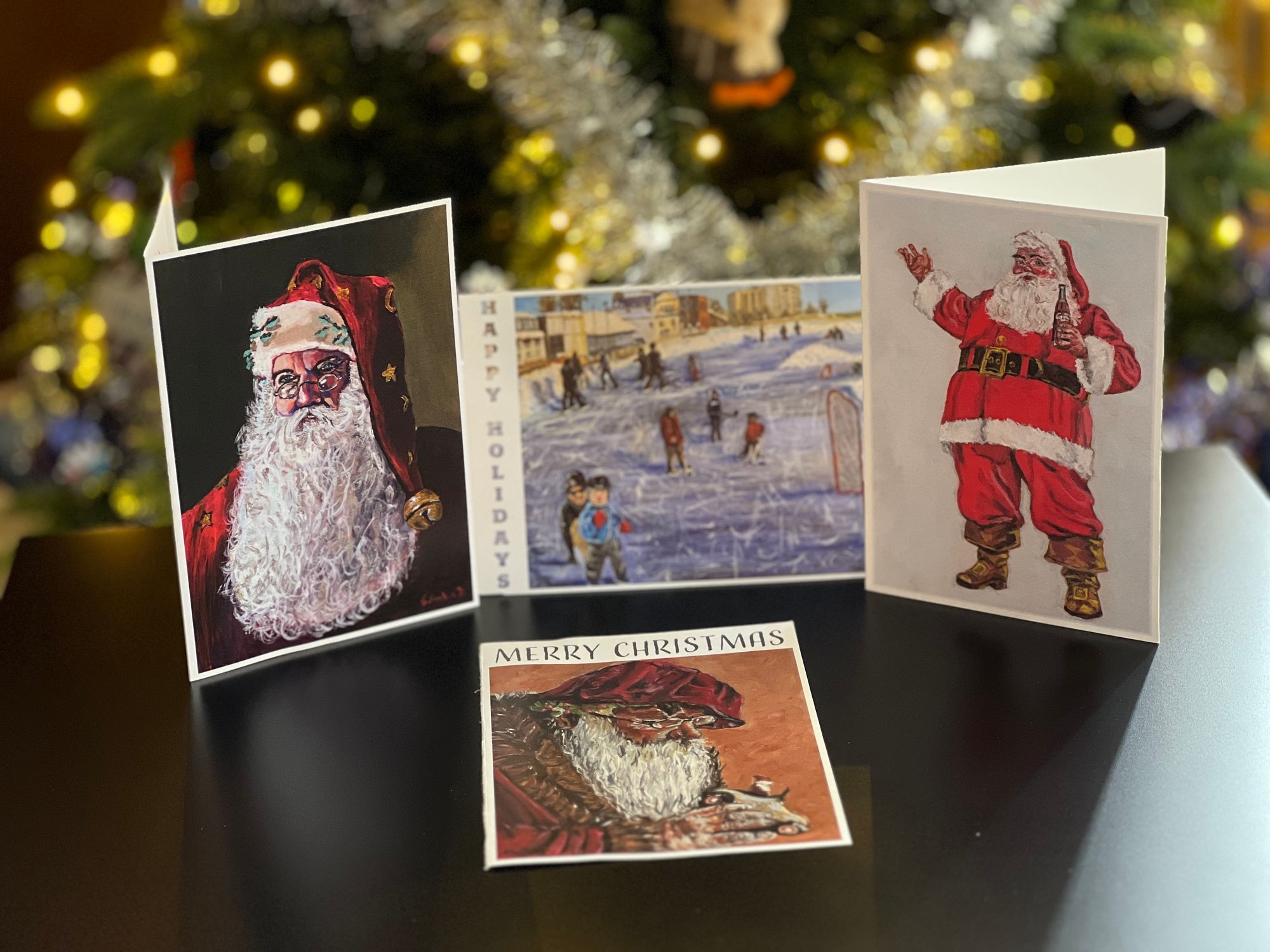 P.S. Individual high quality prints of each of the Santas are also available on my Etsy here: https://christopherfinkle.etsy.com/