Broadway, Faces and Music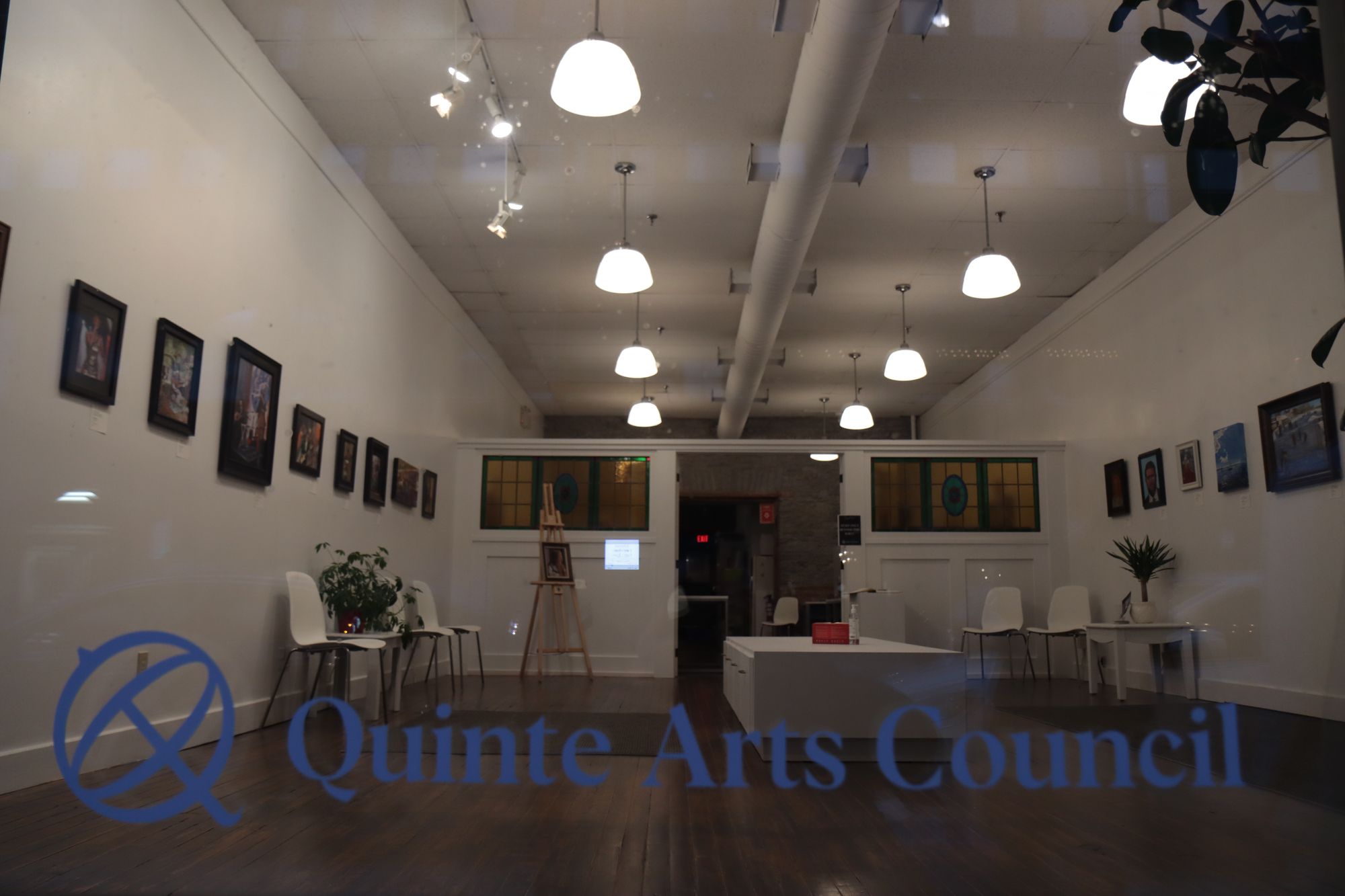 I have been oil painting now for approximately ten years and it wasn't until now that I had my first show.
Quinte Arts Council invited me to display my theme of "Broadway, Faces and Music" in their newly renovated gallery in the heart of downtown Belleville.
The staff did a fantastic job of hanging the approximately 15 pieces on the spacious off white walls.
Musically I decided to present; Neil Young, Joe Bonamassa, Eddie Graf, The Weber Brothers, Bloomfield artists, Island Dancer, and Soul Singer all of which depict musical moments in time captured in their beauty whether playing an instrument, singing, or dancing.
My Broadway submissions included the Silver Smoking man, Repent Follow Jesus and nude plume lady, and Snowy walk. New York is a beautiful city to capture its essence on canvas and the many characters in Times Square.
The Faces portion consisted of portraits of Adam, Susan, Julia, Andrew, Auston, Gazing Beauty, Lady in Red, and Homeless Man by Andrew Wyeth. Portraiture is a style I have always enjoyed that captures a snapshot in the moment of the genuine beauty of the subjects.
I snuck in a Bay of Quinte Sailing painting for some local content.
It is with utmost pride that I got the chance to share my artwork to be viewed in such a class venue in Beautiful Belleville. I thank you all! The many family, friends, fellow artists, aspiring artists and the public, your attendence and conversations captured my heart.
Christopher Finkle