Family History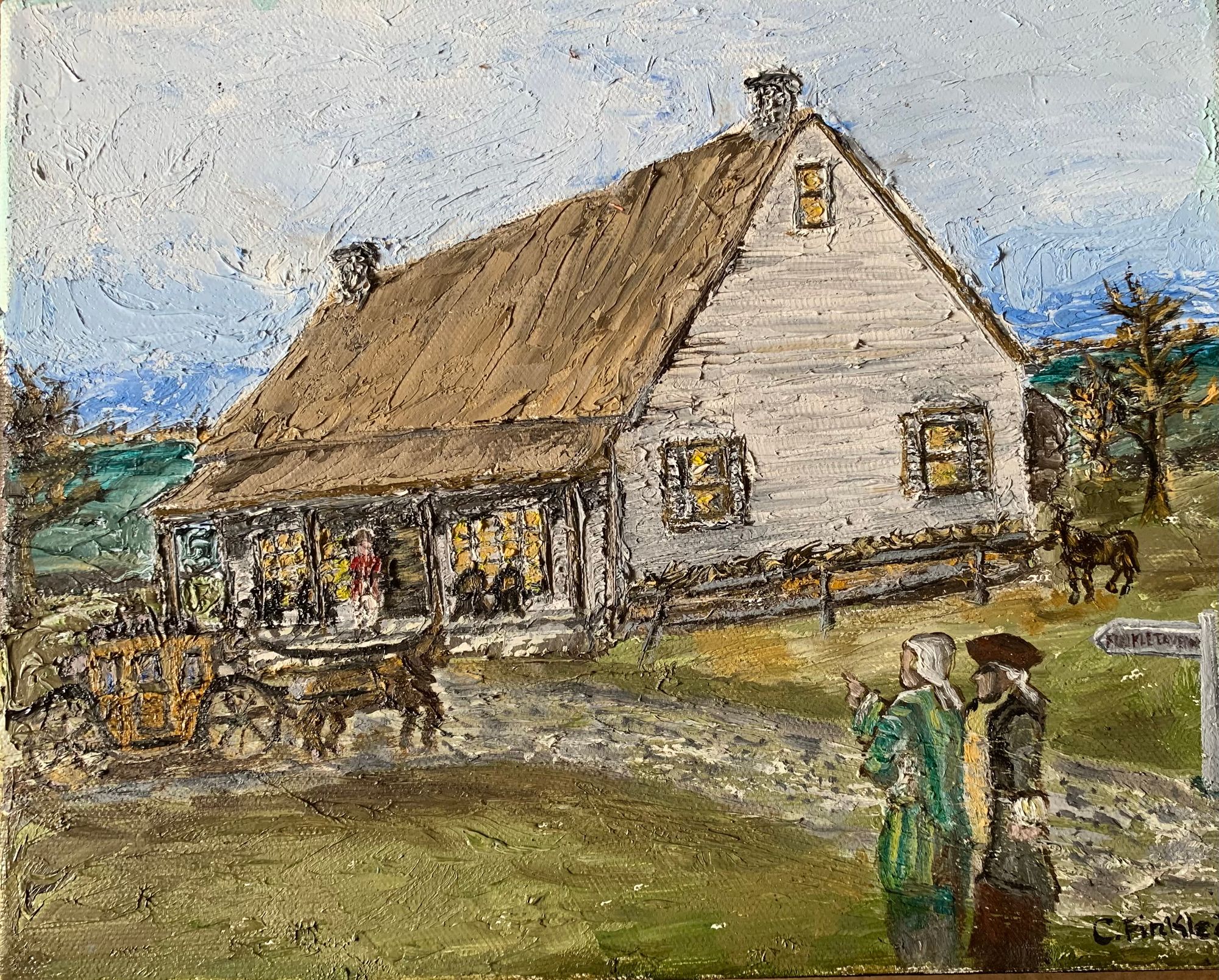 For months now I have been gathering information on Finkle family history, as far back as when they settled in Bath Ontario as United Empire Loyalists.
Throughout this fact seeking adventure, it appeared to me that there were many drawings or sketches of the Finkle Tavern - located at Finkle's Point (just west of Bath) - as well an old photo, but I hadn't noticed a painting of this historical landmark. It was in that moment I realized wouldn't it be cool, as a descendent of  Henry Finkle, to capture the essence of the tavern in an oil painting.
I took great pride in utilizing oil techniques such as pallet knife to portray the the craftsmanship of my ancestors in the construction of Upper Canada's earliest wood frame buildings.
As an inspiring artist it was with great pleasure and a proud moment to present the only painting of Finkle Tavern. I will submit a copy of the painting the Lennox and Addington Archives to insert into the historical records. I had previously spoke to the Curator about this endeavour and her excitement was profound.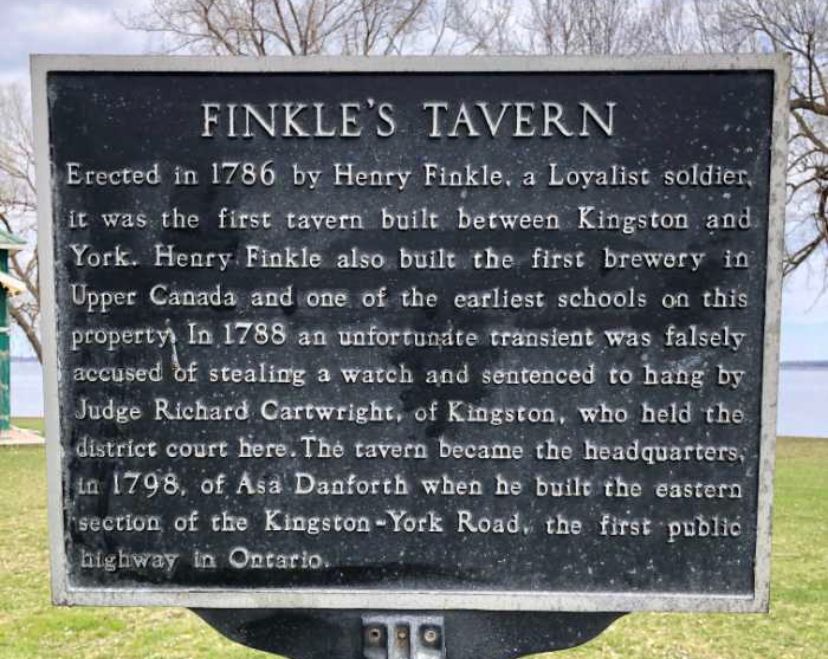 I am bound to them though I cannot look into their eyes or hear their voices. I honour their history. I cherish their lives. I will tell their story. I will remember them for I am the result of the very love, struggle, sacrifice and journey of thousands. ~ Unknown
christopherfinkle.com