Rainy Street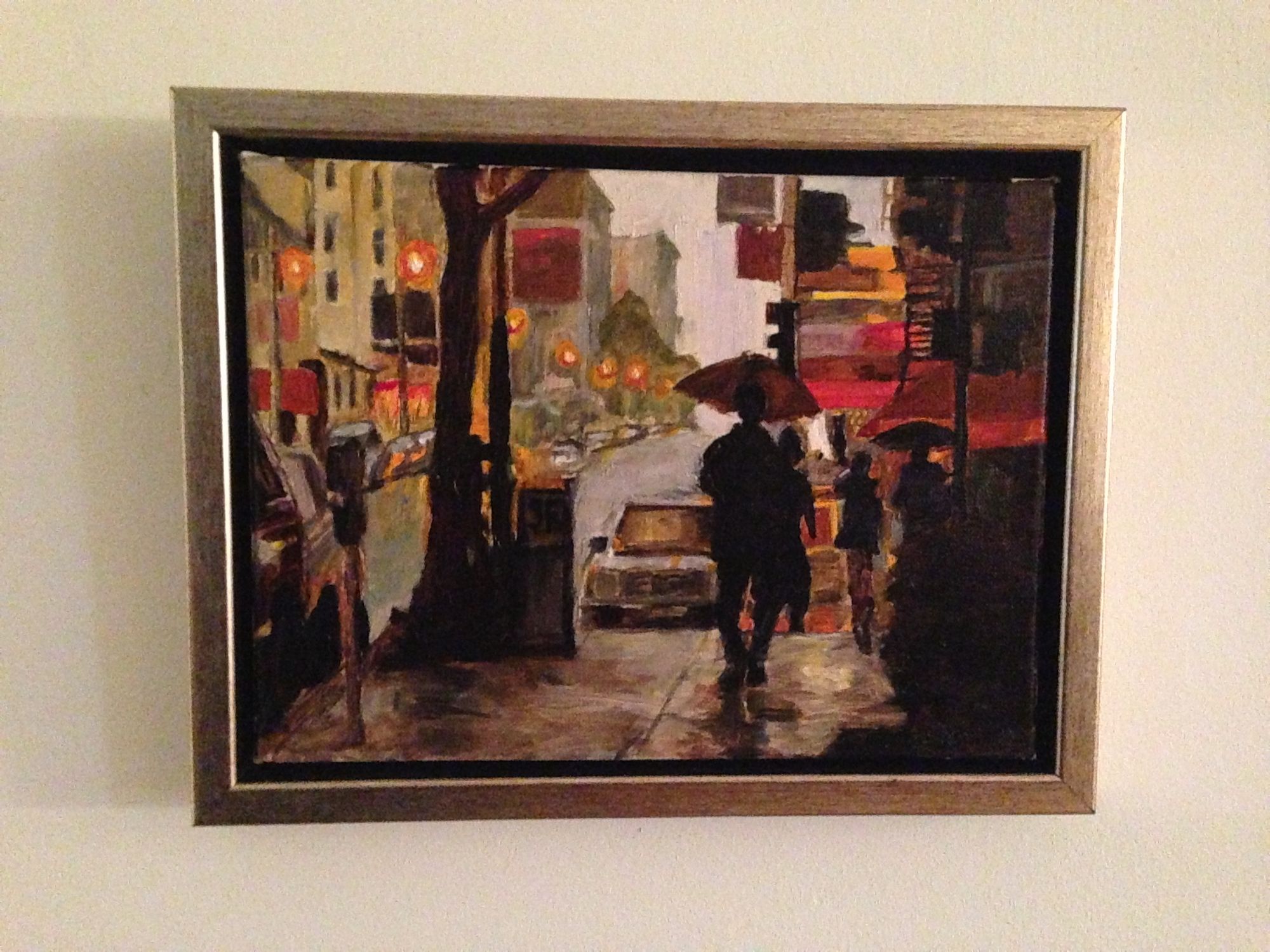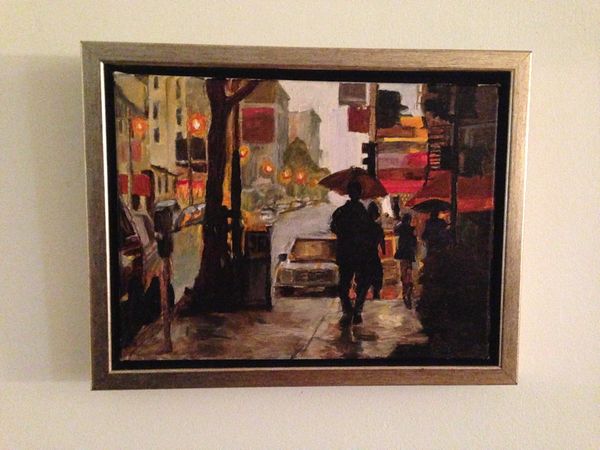 This was my very first painting in 2012.  I was asked by Jesus Estevez to select a picture from a large amount of copies to replicate.  The picture I chose was one that I found both challenging and beautiful.
It was wonderful going through the process of sketching, inserting values, and finishing with the detail.  I couldn't believe that I could accomplish the final outcome that you see above.
After I had this picture framed I presented it to my mother as a gesture of thanks for what I believe is my artistic side that she gave to me.  I wanted my mother to realize the influence that she had on all her children who are very artistic in various ways.
This painting is the beginning of my journey and my hobby and the enjoyment and relaxation that I achieve every time I pick up a paintbrush.  To see this painting hanging on the wall of my mother's house, and the enjoyment that she gets looking at it, will always be near and dear to my heart.
Thanks everybody for reading my blog and following my journey.
Christopher Finkle