Weber Brothers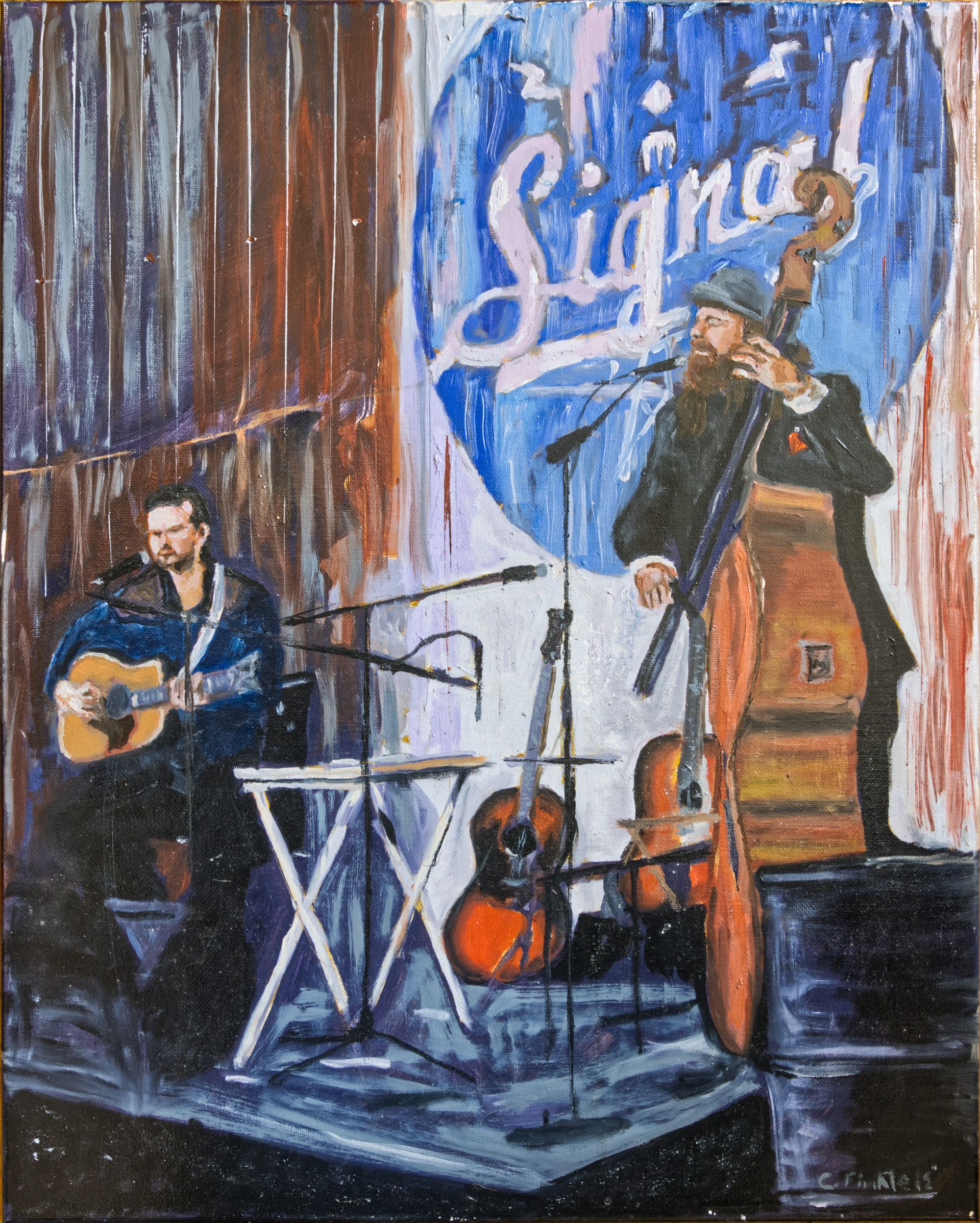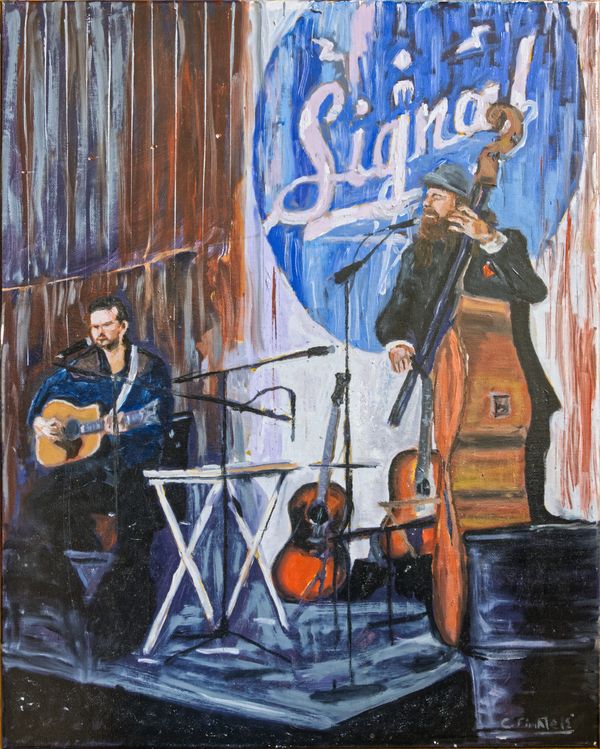 The Weber Brothers painting is depicted from a picture that was taken on February 11, 2018, during an unplugged acoustic presentation of the popular Live is Where it Lives series hosted by Joe Callahan at Signal Brewery.
I chose this picture for the composition and the rawness of the musical experience of the Weber Brothers — it depicts the grassroots musical experience.  The painting was the first such oil painting of the Signal Brewery venue in Corbyville, Ontario. It depicts the music, craft beer, and the beauty of the old Wiser's building that had recently been converted to Signal by Richard Cournyea.  I had an occasion to show Richard this painting after it was completed and he was quite pleased with what the painting portrayed.
I submitted this painting to a contest that was organized by our newly elected Member of Parliament, Ryan Williams, focused on finding locally curated art to put in his constituency offices in Ontario.  After 1000+ submissions were reviewed, I was pleasantly notified that my painting was one of five selected for display in the parliamentary offices as it represented community, music experience, craft beer, and entrepreneurship for Bay of Quinte region.
During this process — and with heavy hearts throughout the community — Richard Cournyea fell to an untimely passing, and as a personal memorial to him, I had posted this painting as a tribute on social media.  The original posting of the painting that I had made was passed on to the Weber Brothers and as a tribute they put it as their profile picture on their Facebook page and mentioned myself in the credits as the painter.
Ryan Weber of the Weber Brothers reached out to inquire if they could use this painting as their next album cover coming out in February 2022.  As Ryan mentions,  "This painting reflects perfectly the music we wrote for this album." I graciously accepted their proposal and presently waiting for their final album release.
The Weber Brothers painting is currently hanging at the entrance to our MPs constituency office, in Belleville, as well will soon be circulated as an album cover and as a digital downloaded for everyone to enjoy.
Thanks for taking the time to read about my paintings, if you enjoy my content please take a moment to subscribe so you can be notified of my new art postings.
Cheers, Chris Finkle
Buy a signed print of this painting at my Etsy shop here, https://www.etsy.com/ca/listing/1219625299/weber-brothers-at-signal-brewery-print.